6 reasons students turn into Scrooge at Christmas
Back
Does the phrase "Christmas is cancelled" come to mind when breaking up from university? You've had the best time partying mid-week for the last three months, but now that the festive period is upon us, it's time to get your head down for those dreaded January deadlines and exams. No space for fun here. But don't worry, you're not the only one turning into The Grinch or Ebenezer Scrooge. These six student struggles show us just how hard it is to return home for the holidays.
1. Socialising
Ever find yourself escaping to your bedroom because you feel too guilty for having a 'day off' from all that revision you have to do? We've all been there. Whether it's revision or January deadlines looming over you, being a student over Christmas really isn't fun, especially when your friends are making plans EVERY NIGHT. It leaves you asking yourself, can I take this journal article to the pub? The answer's yes - of course you can!
2. Gift giving
Semester one's gone, you're at the end of your student loan and you've still got six family members and three friends to buy gifts for. A week ago, you were managing your food budget of £7 per week, and suddenly you feel obliged to spend at least £20 on your least favourite sibling. Time to delve deeper into that overdraft… Hopefully the parents won't mind a satsuma for Christmas, right?
3. Prying relatives
Seeing your loved ones at Christmas teaches us all just how precious family time is. But, when everyone starts to ask, "so, how's university going?", you may find yourself blurting out "yes, Grandma, of course I spend all of my spare time in the library'" when in reality, you spend half of that time binge-watching Game of Thrones. Just make sure you have a sharp answer planned for that dreaded 'after university' question, because sometimes, "I have no clue" isn't the best response.
4. The model student
So you've decided to message a friend from your course over Christmas to catch up about an assignment and find out that they've done ALL of the required work in week one. This is not the news you want to hear whilst sat on the couch watching The Polar Express and tucking into your third multi-pack of Doritos.
5. Food, glorious food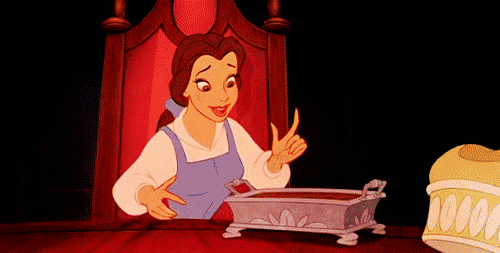 After enduring a diet of super noodles for three months, home-cooked meals, desserts, sweets and an endless supply of alcohol over the Christmas festivities is an absolute dream for most students. However, the downside is that you may definitely find yourself returning a stone or two heavier (though after all that free food, who even cares?).
6. Leaving uni friends behind
Some people find friends for life in their accommodation at uni, and after spending every waking hour with them, separating for Christmas can feel like losing an arm. You might not have had the chance to visit home since September, and since then, you've somehow missed the most dramatic break-up of the decade and your home town's juiciest pieces of gossip ever. But don't worry, chances are you have a whole load of hilarious uni stories to share too!