"Why do I fancy my lecturer?" The questions UK students ask Google
Back
For many people, going to university is the first time they leave their hometown. Moving out on your own, to a new city, to study in a brand-new place – it's only natural to have questions.
We used Google's autocomplete feature to track down some of the weird and wonderful questions prospective students are curious about, then tried to answer them:
Why does my lecturer stare at me?
The most likely answer is that the searcher is just being paranoid – or lecturers have a sixth sense for when you've been out on the town the night before.
Why do I fancy my lecturer?
A lot to unpack here. Perhaps the university this searcher attends is home to a smorgasbord of intellectual hotties, or maybe if you stare at someone for long enough they start to look good. Either way, we don't recommend pursuing it.
Are law students hot?
Being 'hot' is a relative term, but there's no evidence that future lawyers are any more good looking than the rest of the student population, sorry.
Is Sports Science a Mickey Mouse degree?
Sports Science gets a bad rep, but this degree can help students break into loads of industries – everything from sports coaching, to teaching, to sports therapy – so not Mickey Mouse by any means.
Why are art students pretentious?
Creative subjects can attract a certain type of student – think vintage sportswear, jazzy shirts, and Dr. Martens – but that doesn't necessarily mean they are pretentious. Well, not all of them anyway.
Is university like Fresh Meat?
Yes, but not quite as dramatic.
What do students search for about specific universities?
Moving to a new city to study also brought up a lot of questions for future students, mainly about the people they'll be studying with and what the place they've moving to is like:
Is Glasgow safe for students?
We can only imagine the person searching this, frantically typing before their National Express arrived, eyes full of fear and a reversible Celtic/Rangers shirt close at hand.
As with any city, there is a risk of crime. Being sensible and careful when moving to a new city (as well as getting insurance) can make your experience safer and hassle-free.
Is Glasgow University Hogwarts?
They may both look equally spectacular, but the Hogwarts scenes of the Harry Potter movies weren't actually filmed at the University of Glasgow.
Is Coventry University in London?
On the surface, this may sound like another person who thinks that life starts and ends below the Watford Gap, but Coventry University weirdly does have a campus in London, so fair play.
Is Newcastle Uni rah?*
*Rah: A rah is a posh student. Someone who went travelling in Bali during the summer, while you were working at Greggs to scrape together enough money for a laptop that doesn't make that weird noise when you turn it on.
The University of Newcastle has a growing reputation as a destination for the English upper classes – and with good reason – Princess Eugenie attended here back in 2009.
Is Birmingham University recognised in Singapore?
Is this a common question? I guess we'll never know. Anyway, it took some digging, but if you're studying medicine, dentistry, or law at the University of Birmingham, you're in luck. These are all recognised in Singapore, so go ahead and swap the Bullring for the Gardens by the Bay.
Is Aberdeen in Edinburgh?
Aberdeen is a whopping 126 miles away from Edinburgh and home to over 200,000 people, so it's pretty far from Scotland's capital.
Does Manchester Uni accept lower grades?
While this question is a little vague, the short answer is no. The University of Manchester is a great place to study, and prospective students will need to hit the books hard to get the grades required for entry.
Does greater Manchester exist?
Greater Manchester is home to over 2,618,200 people, so yes, it does.
Durham
Does Durham University have a Harry Potter course?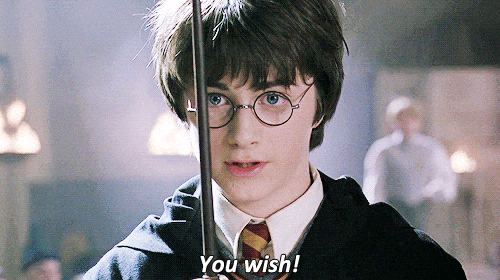 Durham offers a Harry Potter module (not a whole course) – "Harry Potter and the Age of Illusion".
Oxford
Is Oxford older than the Aztecs?
Now this question may sound like the drunken ramblings of an Oxford old boy at the Henley Regatta, but it is founded in some truth. Amazingly enough, Oxford University began teaching in 1096, which predates the emergence of the Aztec civilization by more than 200 years. Crazy.
Why is Edinburgh so haunted?
Edinburgh is considered one of the most haunted cities in Europe. Why? Well, for one thing, the city was home to witch trials in the 16th and 17th centuries, and some say these lost souls have hung around ever since. One thing is for sure, the price of a pint during the Fringe Festival will give you nightmares.
Cambridge
Do Cambridge students get criticism?
Thanks to the tabloids, your uncle in the pub, and everyone from your school who says they studied at "the school of hard knocks" on Facebook, every student in the UK gets plenty of criticism on a regular basis.
Is Cardiff in Wales?
Yes. We're starting to get the impression Geography is an underrated subject.
Is Leeds Uni full of rahs?
The simple answer is yes, the universities of Leeds are full of rahs, but that would also be true for every other university in the UK.
Is Leeds University in London?
The University of Leeds, Leeds Beckett, and Leeds Trinity University, are all in Leeds.
Why is Wolverhampton University not on league tables?
This was an interesting one, as whoever searched for this was really onto something. The University of Wolverhampton opted to uninvite itself from the university rankings back in 2010.
Is Southampton University in London?
London is home to 40 universities and higher learning institutions, but the University of Southampton isn't one of them. Southampton may not have the same culture or history as the big smoke, but it does have better fish and chips.
Swansea
What's Swansea is it an animal?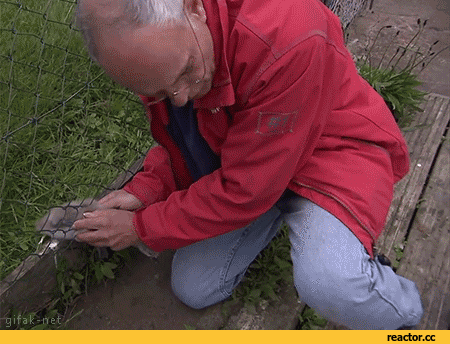 Swansea is a large city in Wales. It's not, as this searcher may be suggesting, a swan that lives in the sea.
Sunderland
Is Sunderland in Newcastle?
No, Sunderland is in Sunderland. Sunderland is its own city, a former powerhouse of industry, and home to a perpetually underperforming football team.
Ocean Nottingham carpet
This search term will mean little to people who didn't study there, but Ocean is a huge Nottingham-based club with a notoriously sticky, smelly carpet from decades of spilled drinks. It's like dancing in treacle.
Why are students in London protesting?
Depending on when this was searched, it could be any number of things. University is where most people become politically active, so while it may seem that protesting is London students' biggest hobby, it's a feature of university life around the country, and the world.
Is Liverpool University fake?
In this age of fake news, we appreciate the vigilance shown by this searcher. Luckily, the University of Liverpool isn't fake, it's real, and Liverpool is currently home to approximately 50,000 students. Phew.
Find out for yourself
Ultimately, the curious nature of students is why they go into higher education – to find out more about their chosen topic, to learn about the area they are going to call home for the next three to four years, and to investigate why they fancy their lecturer so much.
What questions did you have before university?
And if you're a current student, what are you still wondering about? Send us your most unusual questions on Facebook, Twitter and Instagram.